5
FURSYS SIDIZ T80 ZIEL Executive Office Desk Chair
A PIECE OF DESIGN WORK : ITO Design Studio's Authentic German house along with Sidiz breakthrough technology collaborated to bring you a true piece of design work.
UNIQUE ENGINE : Based on 6 years of research, the T80 patented Ultimate Sync tilting mechanism optimizes your chair movement to support your lower body in a more ergonomic way that no other chair does.
ULTIMATE SYNC : More advanced than a tilting angle locker, our 4-step multi-limiter technology allows you to have control over your maximum levels of tilting angles for your preferred working posture. In addition, our easy control lever allows specific angle adjustments by rotating up to 2.5 turns. This allows you to configure your support to the nth degree for maximum personalization.
EASILY CUSTOMIZABLE : With all levers placed where your hands can easily reach, you can easily adjust all functions for your bottom, back, arms, and head. Simply put, the T80 customizes itself to your preferences.
5 YEAR WARRANTY : All quality-related issues with a replacement is offered for 5 years after the date of purchase. (Upholstery and foam will be warranted for 1 year.)
PLEASE NOTE: There are changes in T80's assembly for a better customer experience. Please refer to the assembly guide enclosed in the box and the assembly video of the thumbnail.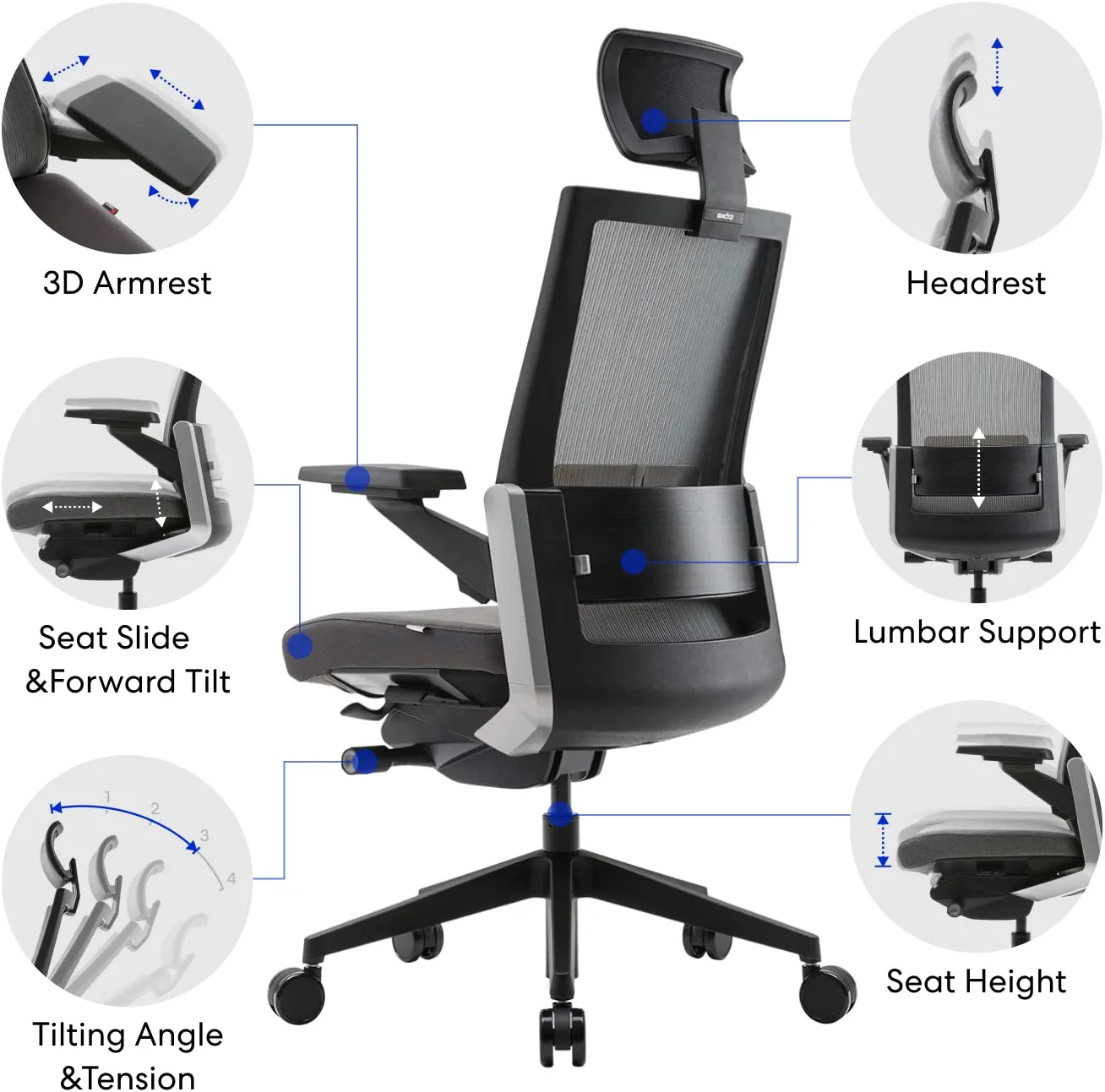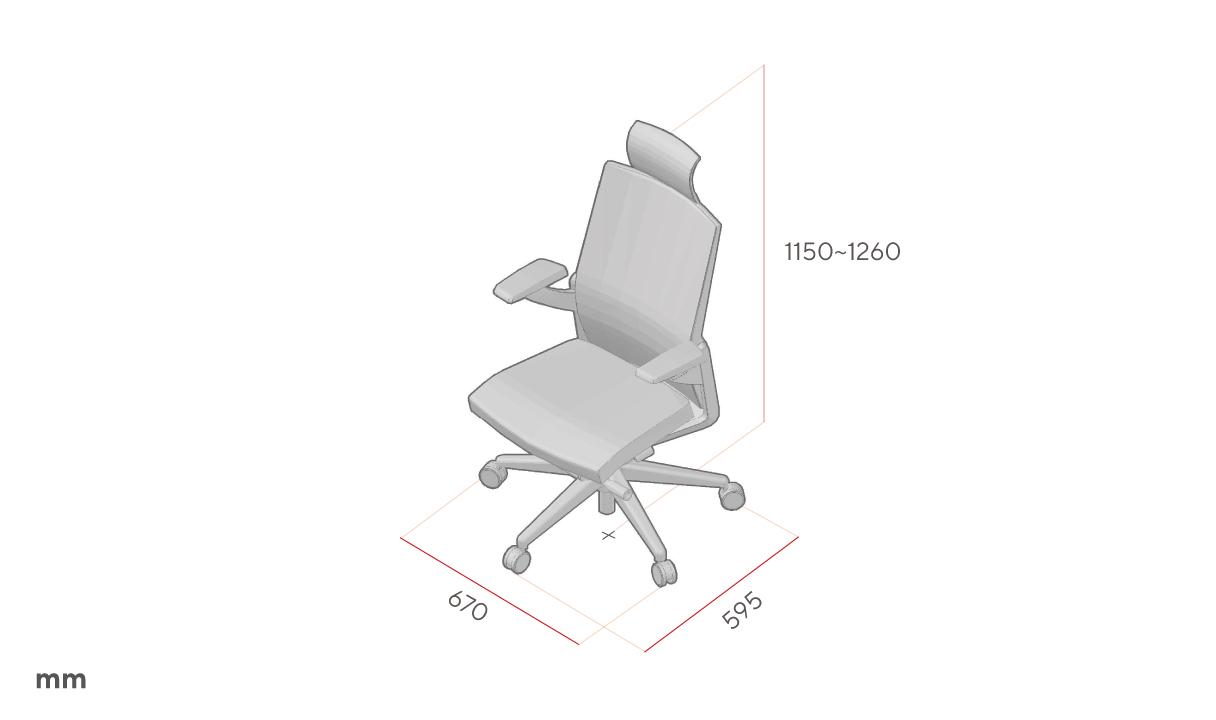 DIMENSIONS & MATERIALS
●Backrest: Injection Mold Plastic + Polyelastomer Mesh/Sponge + Fabric
●Seat: Injection Mold Plastic + Molded Sponge + Memory Foam + Fabric
●Armrest: Aluminum Die Casting Bracket + Urethane Arm Pad + Injection Mold Plastic
●Tilt: Compressed Coil Spring + Aluminum Components + Plastic Components + Steel Components
●Gas Cylinder: Injection Mold Plastic + Steel Exterior + Closed Gas Control
●Base: Engineered Injection Mold Plastic (PA6+GF30%)
●Caster: Injection Mold Plastic + Steel Axis
The above information may be partially changed due to research and development of the product.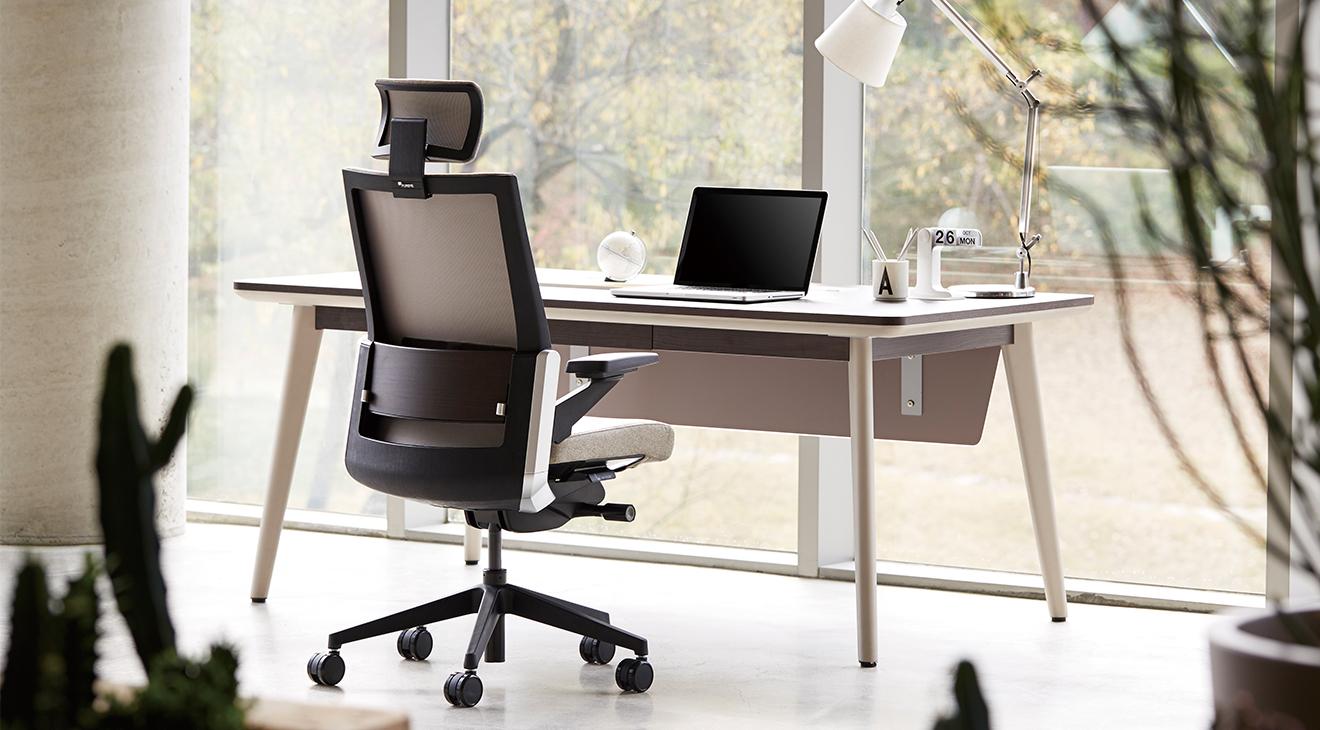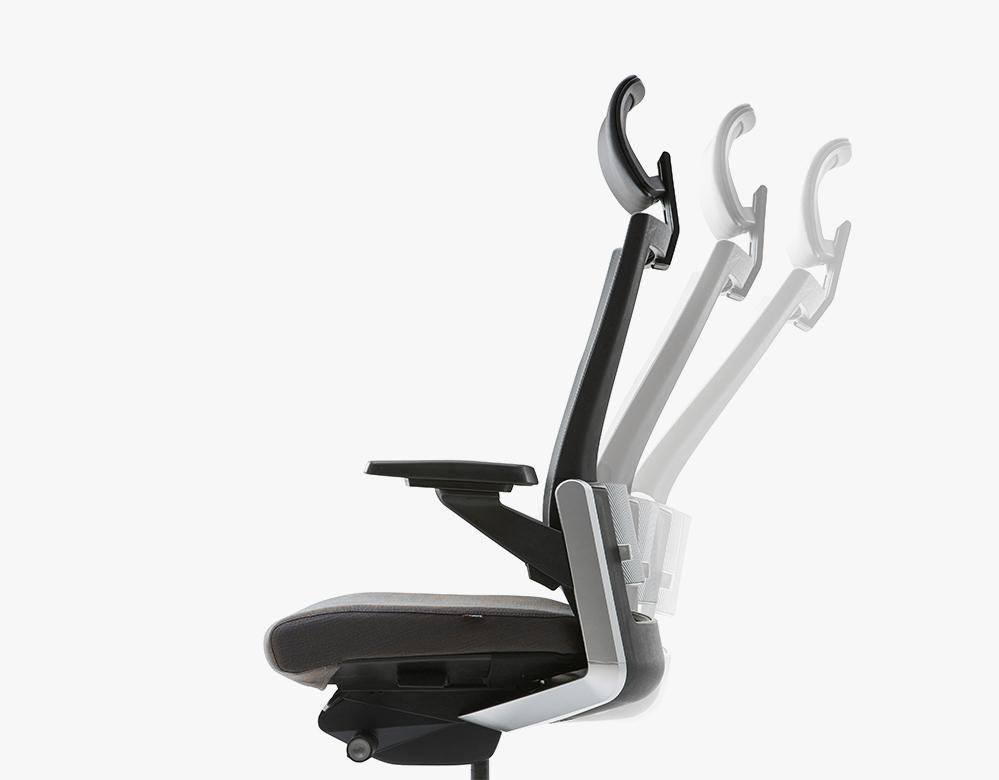 Synchronized Tilting
Technology that tilts the seat and backrest at different angles when the user leans against the chair helps provide a more comfortable seating experience by closely connecting the chair with the user movement.
* The tilt is a component that serves as an engine for the chair that has the capability to recline (tilt) the backrest backward to provide comfort.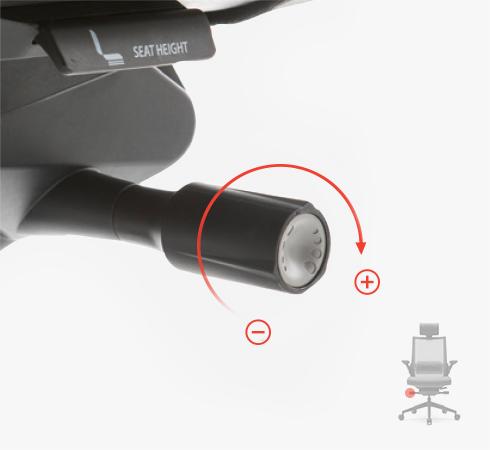 Tilting Intensity Adjustment (Backrest Tension Intensity Adjustment)
Pull and turn the lever on the right lower side of the seat when leaning against the backrest to suit preference to adjust the tension within a range of 2.5 revolutions. Turning the dial in the + direction will increase tension while turning it in the - direction will reduce tension.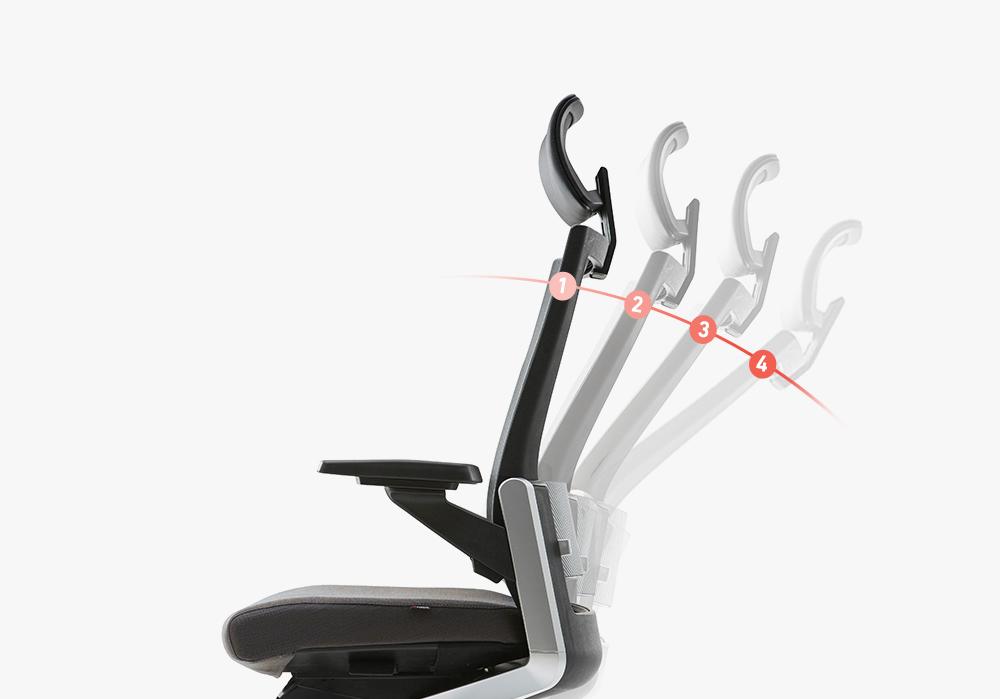 Multi-limited Tilting
Multi-limited Tilting allows the backrest to only recline to the user's angle (4 levels). Set to the maximum reclining angle when resting comfortable, and to the maximum standing angle when working to reduce pressure on the back and allow the body to lean comfortably.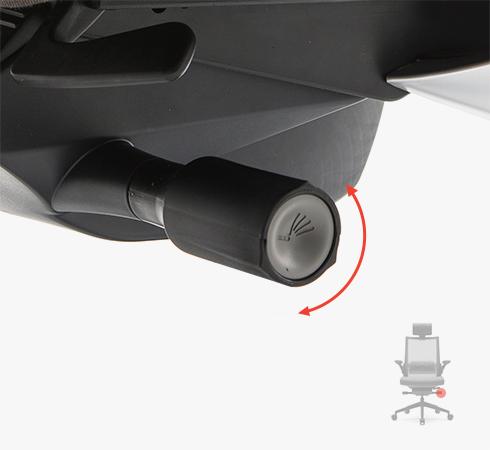 Multi-limited Tilting Range Adjustment
Adjust the extent to which the backrest tilts are leaning against it by turning the lever on the left lower side of the seat.
Superior Quality Mesh Material Backrest
The mesh has a net structure that has good airflow and does not cause perspiration, while being pleasant to use and helpful for blood circulation. Its inherent elasticity and durability allow it to support the back more flexibly and be used for a long time.
Made from Hytrel mesh from Dupont, the world's leading textile company, it is highly flexible and resilient. Hytrel is a thermoplastic with highly functional elastic and flexible plastic properties that is used to create flexible parts that also require mechanical strength and durability.
Adjustable Lumbar Support
Adjusting the lumbar support height attached to the backrest helps protect the S-line of the back and reduces pressure on the waist. It is recommended to use the handles attached to both ends to align slightly above the pelvis rather than align with the concave part of the back located above the waist.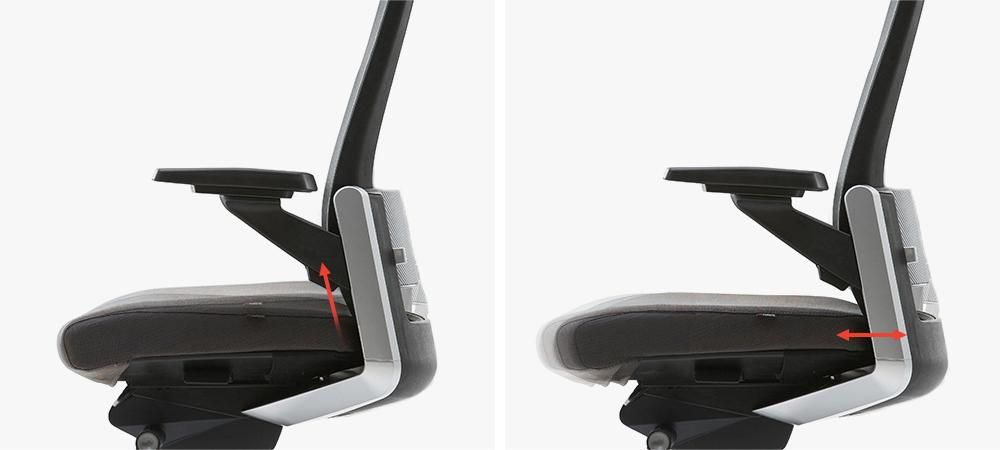 Adjustable Seat
The depth and angle of the seat can be increased or lowered depending on height and posture. Pull the lever on the lower part of the seat to adjust the seat's depth to allow the chair to fit the body perfectly. If the seat's angle is tilted, pressure on the thighs is reduced even in forward-leaning positions.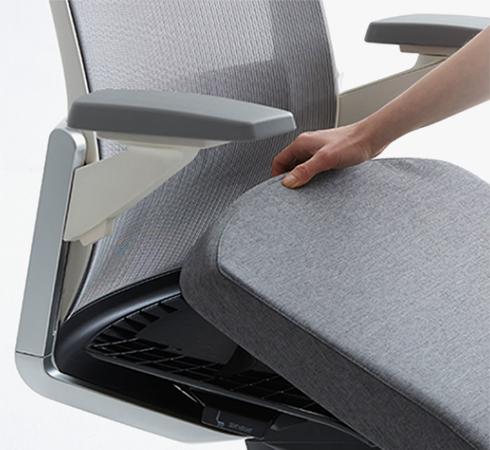 Replaceable Seat Cover
Seat covers can be easily replaced by removing the Velcro if it becomes contaminated. Dry clean to maintain a like-new appearance.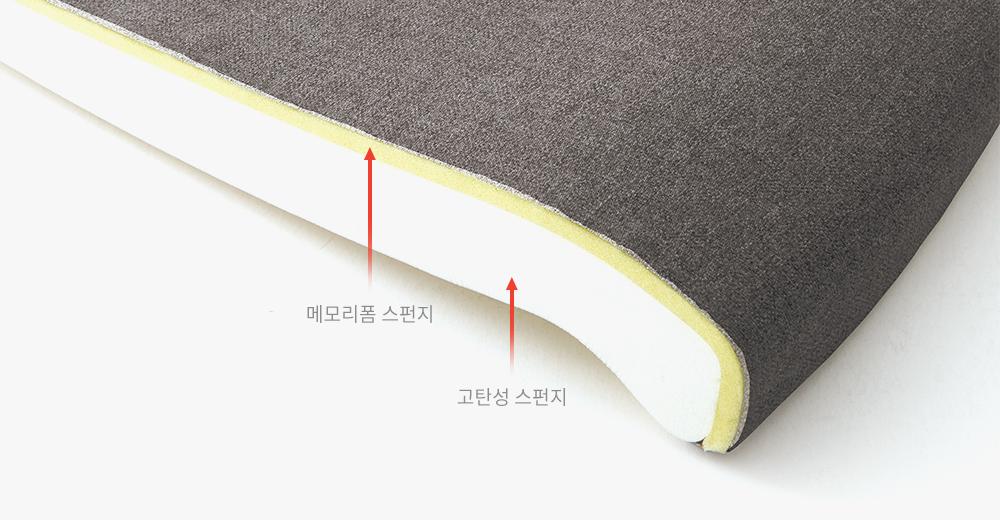 Memory Foam and High-Elastic Sponge Double-Structured Seat
Form changing and resilient memory foam provides comfort, while the highly-elastic sponge, used in high-end sedans provides elasticity and resilience. These two double-structured seats distribute weight and pressure evenly, providing comfort even when seated for long periods of time. The highly-elastic sponge used by Fursys is an eco-friendly product made with antibacterial treated plant materials.

Adjustable Armrest
The soft, comfortable armrests can be adjusted up and down by approximately 100 mm, 30 mm back and forth (5 levels) and 15 mm in and out (3 levels). Properly adjust height, back and forth position and left and right width, forming a line from the elbows to the shoulders and creating comfort for the shoulders and neck.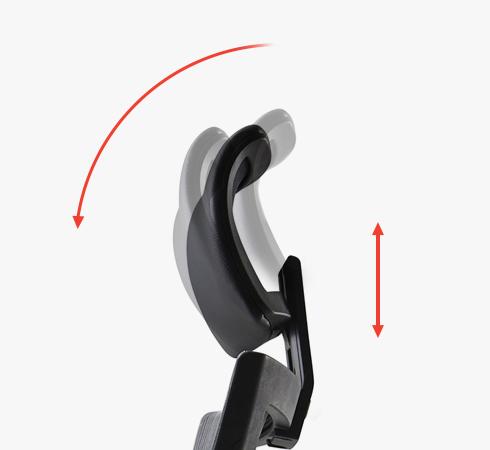 Adjustable Headrest
It can hold the head and neck comfortably to maintain a straight posture when seated, allowing for use without any inconvenience even when working for long periods of time. It can be adjusted up and down according to height as well as back and forth depending on posture to provide comfortable use.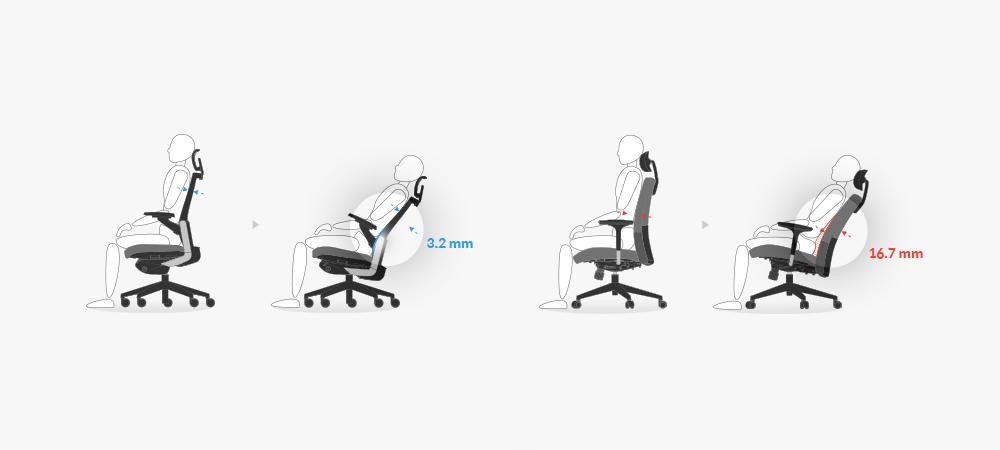 A Perfect Fit for the Body
When leaning back in a chair, your hips slide forward and the gap between the back of the chair and your body is more than 16mm. However, in the case of the ZIEL, this gap is minimized to only 3.2mm, providing a feeling that the backrest is attached to the body despite moving freely. The backrest must fit well to the body to maintain a comfortable and upright posture.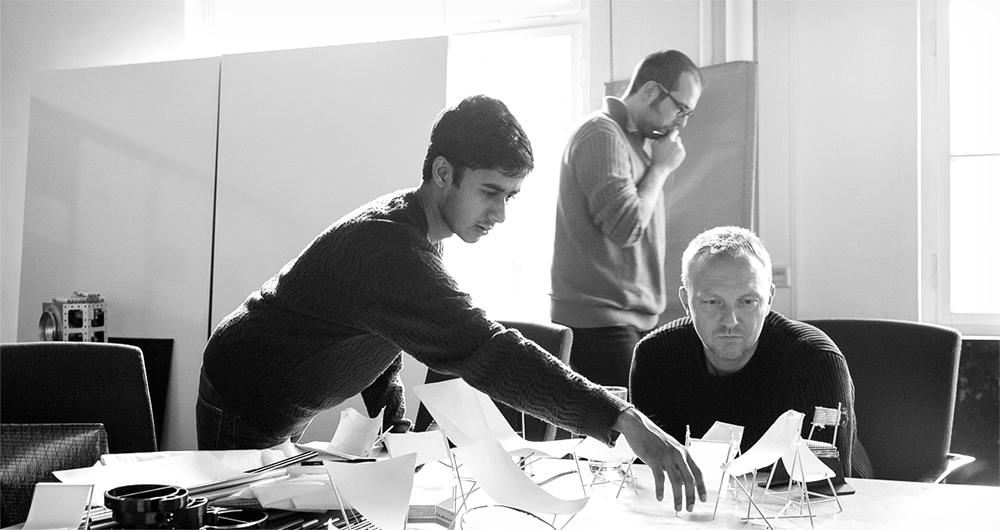 Collaboration with Ito Design
Created in collaboration with Ito Design, a German design company, the ZIEL series is inspired by authentic German luxury sedans and boasts sleek, clean lines.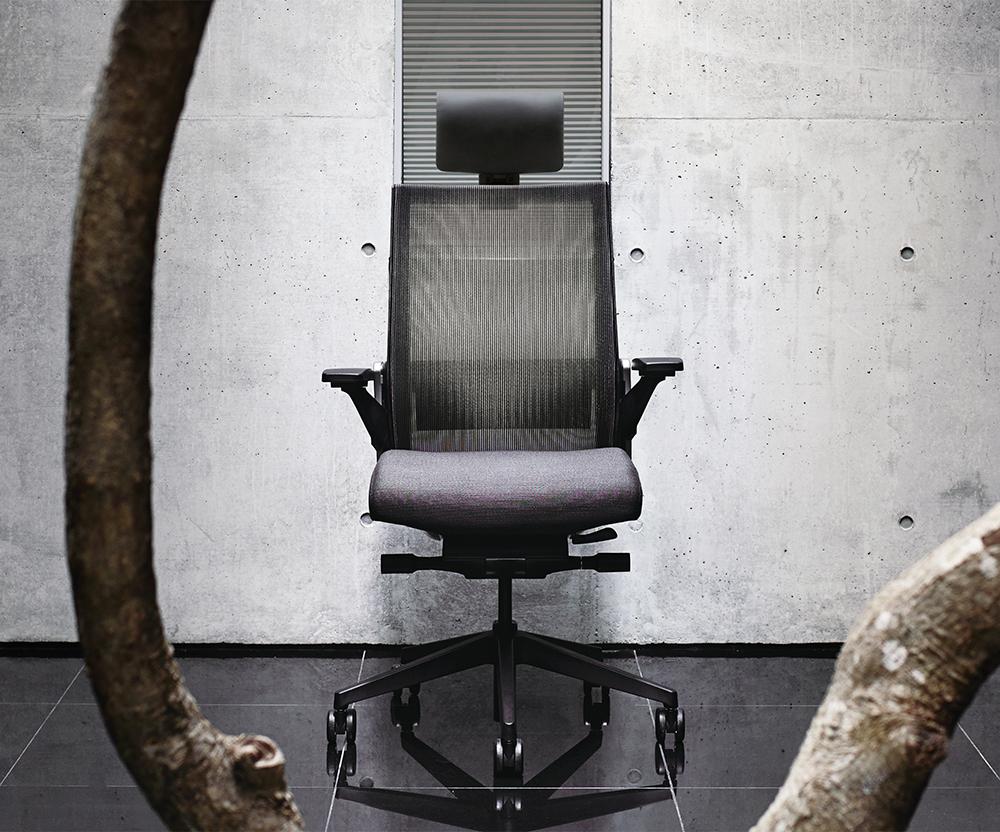 Optimum Comfort Achieved by Six Years of Research
Delicately supporting the body, it provides optimal comfort while following nearly every movement. The double-structured memory foam seat provides comfort even when sitting for long periods of time, and the armrests connected to the backrest support the arms comfortably in various positions.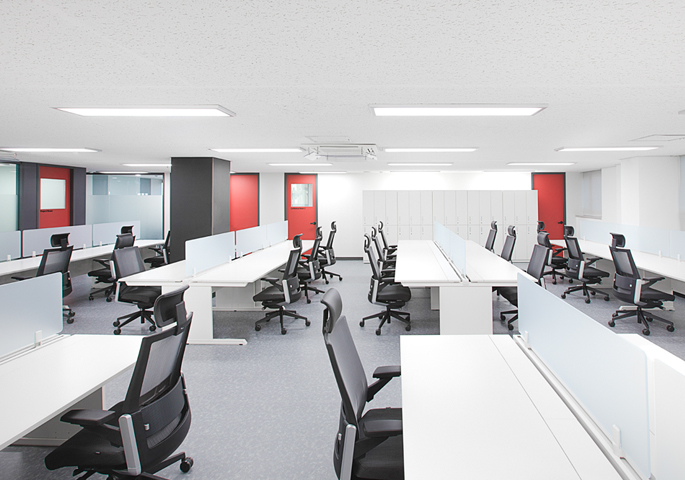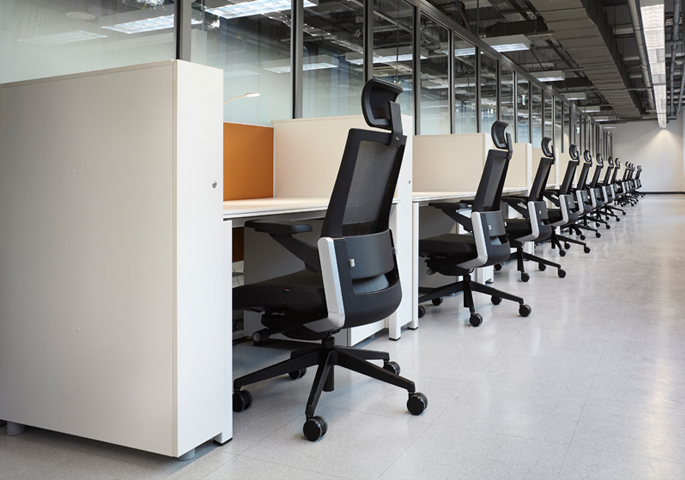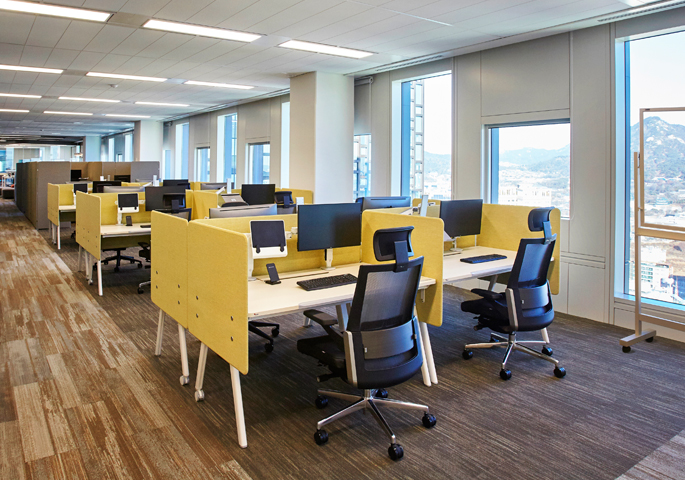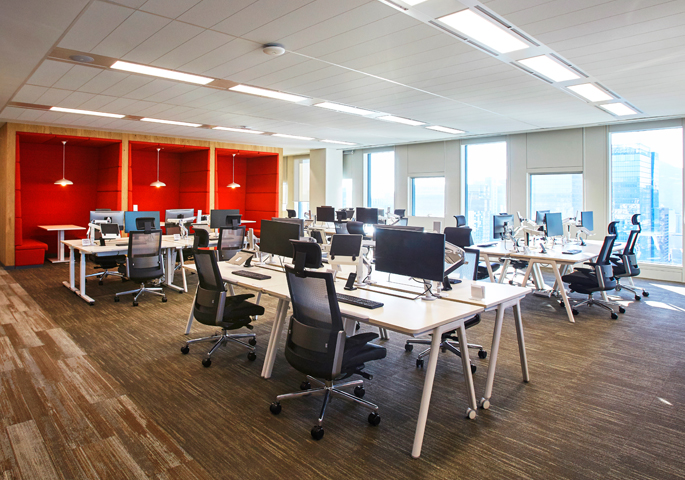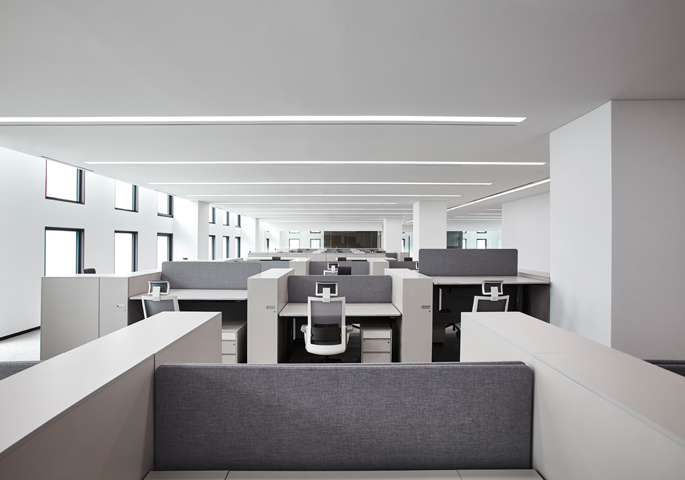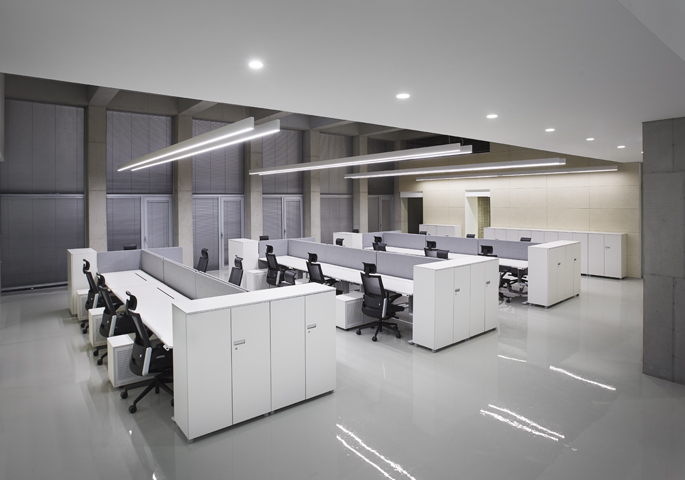 You might also like
FURSYS SIDIZ T80 ZIEL Executive Office Desk Chair
$1,199.00
$839.00
FURSYS SIDIZ T50 White Frame Office Desk Chair
$729.00
$499.00
FURSYS SIDIZ T50 White Frame Office Desk Chair
FURSYS SIDIZ T50 Black Frame Home Office Desk Chair
$709.00
$499.00
FURSYS SIDIZ T50 Black Frame Home Office Desk Chair
FURSYS SIDIZ T50 AIR White Full Mesh White Frame Ergonomic Office Desk Chair
$769.00
$649.00
FURSYS SIDIZ T50 AIR White Full Mesh White Frame Ergonomic Office Desk Chair
Choosing a selection results in a full page refresh.
Press the space key then arrow keys to make a selection.